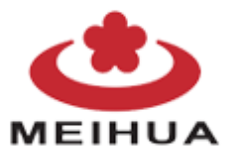 ARP X MEIHUA SPORTS
A R P x MEIHUA Sports Capsule Collection 2018 – 2019. For the Chinese born before the 80s, Mei Hua sportswear is a symbol of the past and youth. It is the witness of the Olympic gold medal era in China's sports, and it is also the originator of China's sportswear industry.

2017, Mei Hua collaborates with Independent designer brand A R P (ATELIER ROUGE PÉKIN), to revive the brand with a tribute capsule collection.

Respecting the brand's classic memory and injecting fresh blood, was the key element. P.J, the co-founder and creative director of A R P brand, believes that the popular sportswear with a retro touch is undoubtedly an important product that suits the tastes of millennials. She decided to start with the most classic sports jacket of Mei Hua, embroidering the brands name as slogan on the chest in the most straightforward way and designed a new logo for the cooperation series, and respecting the brands color codes, using new materials for finally giving a stronger urban style with oversize cuts, all were the ideas behind launching this Fall Winter collection.