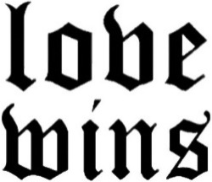 Edition 15
"Love is grace, and it also contains absurd beauty within.

Observing the experimental dance performance 'MEDEA and Human Thirst' by Greek dance artist Dimitris Papaioannou, designer P. J drew inspiration for the garment's structure and silhouette. She extracted elements from the dancers' brutal yet aesthetic body language, aiming to convey the same elegance, absurdity, and power through the thematic design of garments in this collection.

In this fresh collection, P. J endeavors to revisit the concept of love with the audience. The entire design is immersed in a peaceful, positive, and romantic temperament. She intertwines her reflections and yearnings on love and life with her creative process, projecting her introverted passion onto the design language. P. J firmly believes that love isn't confined to just the realm between individuals. Over the past year, affection from both lovers and friends has reshaped her both internally and externally, allowing her to savor the present and embrace uncertainties with greater ease. These life-altering experiences have guided the evolution of her design language.

Beyond mere replication of her past designs, this new collection enhances garment details while infusing a fresh and romantic atmosphere. Simultaneously, P. J has discarded unnecessary distractions from her mind to craft designs that align more closely with her internal contemplations. The phrase "what doesn't kill you makes you beautiful" serves as the thematic core of this collection, reflecting P. J's process of self-examination. Furthermore, it stands as encouragement and tribute to women who emerge stronger from dilemmas."