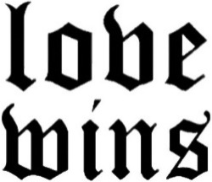 Edition 15
Love is grace, and it also contains absurd beauty inside.
 
Watching the experimental dance performance MEDEA and Human Thirst by Greek dance artist Dimitris Papaioannou gave the designer P. J inspirations of the garment structure and silhouette, acquiring from the dancers' cruel but aesthetic body language. She wants to present the same elegance, absurdity, and power through the theme and the design of garments in this collection.
 
In this new collection, P. J attempts to re-discuss the meaning of love with audience. The whole design is bathed in peaceful, positive and romantic temperament. She integrates her thinking and longing of love and life with her creation, and projects her introverted passion onto the design language. P. J believes that love is never only between men and women. During the past year, love from lover and friends has changed her both internally and externally, which enabled her to enjoy the present and welcome the unknowns more at ease. Changes in life had brought the transition of her design language. Apart from replicating her previous design, the new collection enriches garment details and also brings a fresh and romantic atmosphere. Meanwhile, P. J abandoned those unnecessary distracting thoughts from her mind to make her design more complete and conform to her interior thoughts. The sentence "what doesn't kill you makes you beautiful" is the theme of this collection, as well as P. J's self-examination. Moreover, it is an encouragement and praise to women who are reborn from dilemmas.